Welcome To the MILLIONAIRE CB LIARS WEBSITE!
THIS SITE IS DEDICATED TO THE MILLIONAIRE CB LIARS OF ASHEBORO NORTH CAROLINA!
THIS WEBSITE IS DEDICATED TO THE CB RADIO OPERATORS OF ASHEBORO NORTH CAROLINA AND ABROAD!
THERE HAVE BEEN SEVERAL CB RADIO OPERATORS IN CENTRAL NORTH CAROLINA; MAINLY THE ONE  THAT HAS BEEN BRAGGING ON THE BANDS ABOUT THEIR POWER, THERE MONEY, AND HOW THEY CAN DO THIS AND THAT AND MOSTLY PLUG EVERYONES EARS.
SOME OF THEM THINK THEY ARE CB GODS AND CAN RUN THE LOCAL AREA BANDS BUT THERE IS A NEW SHERIF IN TOWN!!
IT's TIME TO GET DOWN!
"ALL OF YOU ALL JUST REMEMBER ONE THING........IT AINT NO FUN WHEN A LYING MILLIONAIRE DICK HAS GOT THE GUN!"
NOW ON WITH THE SHOW!!!!!!!!!!!!!!!!!!
Powered by WebRing.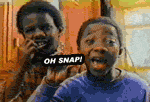 OHH SNAP YA JUST GOT KEYED ON FROM ONE OF DA MILLIONAIRE CB LIARS! ..........THE LYING MILLIONAIRE AINT GOT NOBODY "TORE ALL TO HEYLLLL!"
DAMN IT BOY!!!! I HEARD DAT!!! GIMME A DOUBLE L!!! 10-4!!! YEAH GO HEAD!%
IF THERE IS SOMETHING ON THIS SITE THAT OFFENDS YOU OR CONCERNS YOU........READ BELOW!
IF SOMEONE HAS POSTED SOMETHING OR SUBMITED SOMETHING ABOUT YOU THAT IS NOT TRUE OR WHAT I THINK IS NOT TRUE THEN CLICK BELOW TO HAVE THEM REMOVED. WE DO NOT WANT ANYTHING ON THIS SITE THAT WOULD PISS ANYONE OFF OR BAD MOUTH ANYONE!
******YOU CAN ALSO CLICK HERE TO SEE WHO ALL REQUESTED THE INFORMATION TO BE REMOVED!******
WE ARE A FAMILY WEBSITE JUST LIKE
CHANNEL 8. 28, 36, AND LOWER30 ARE CONSIDERED TO BE CALLED "THE FAMILY CHANNELS" LOL!!!
The Mud Duck SiteRing

This site owned by
E-MAIL
SiteRing by Bravenet.com
BELOW IS HOW MANY PEOPLE THAT HAS VIEWED THIS HORRIBLE LIARS SITE!