LIAR PRESIDENT
I IS A FUQUING DUMB IDIOT AND I KANT SPEALL EITHER!
I GOT YOU ALL TORE ALL TO HELL!
I GOT A BUNCH OF GUNS!
ILL SHOOT YOU IF YOU COME TO SEE ME!
I'LL SHOOT YOU WITH MY AK47!
"which we all know I don't own!"
I WILL HAVE PICTURES OF MY TRUCK IN THE NEAR FUTURE, IT COST 1.5 MILLION DOLLARS!
I DON'T HAVE HALF OF THE STUFF I CLAIM I HAVE!
I ONLY OWN THE HOUSE I LIVE IN AND THE COUPLE OF VEHICLES I HAVE.
I USE TO HAVE A SHITTY MOTORCYLE BUT IT KEPT GETTING SOME SORT OF NASTY WHITE-BROWN-RED STUFF ON IT AND I GOT SCARED.
I LOVE TO GO DAYS AND NOT TAKE A BATH!
NOTHING MAKES ME FEEL MORE LIKE A CHEATING LAZY LIAR LIKE HAVING A SWEATY ASS AND GREASSY HAIR AND TO WEAR THE SAME CLOTHES DAY AFTER DAY!
Insert Another Sub Header Here
I LOVE TO LYING ABOUT HAVEING AMPS AND MONEY!
I AM CONSTANTLY LYING, I TELL A LITTLE WHITE LIE AND THEN I GROW IT BIGGER AND BIGGER TO COVER THE FIRST ONE UP!
I CANT EVEN CARRY ON A DECENT CONVERSATION WITH ANYONE WITH OUT HAVEING TO ACT LIKE I HAVE MONEY OR AND ITEM THAT I REALLY DON'T EVEN OWN AND WIL NEVER OWN BECAUSE IF I DID BUY IT, THE HOUSE PAYMENT WOULD NOT BE PAID AND MY OLD LADY WILL HAVE ME BY THE BALLS LIKE SHE DID SEVERAL TIMES IN THE PAST!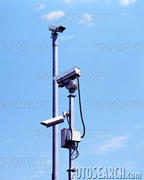 I HAVE ONE OF THESE BUT IT IS A AIRSOFT KIND---A TOY!! ***FOR ME TO ACTUALLY OWN A REAL AK47, I WOULD NEED A FEDERAL FIREARMS LICENSE, WHICH I DONT!
COMPUTERS ARE NOT MY SPEACIALTY! NEITHER ARE CB RADIOS! I AM A PROFESSIONAL LIAR!
YOU BETTER NOT COME ON MY PROPERTY, I SEE ALL THAT DRIVES UP AND IF YOU DO, I WILL SHOOT YOU WITH MY TOMMY GUN!
I HAVE WASTED SO MUCH MONEY ON MY LITTLE FORT KNOX!
I AM SO NERVOUS THAT SOMEONE IS GOING TO TRESPASS ON MY $89,000 PROPERTY AND RAPE ME OF MY JUNK RADIO EQUIPMENT!
I HAVE NO LIFE, BUT I AM KINDA LIKE ROYALTY! I AM A DRAMA QUEEN!---------------------------------------------------------------------------------------------------------------THIS IS ME WORKING ON A COMPUTER!